DECIDE was a 5-year project by the GRADE Working Group which ran from January 2011 to December 2015. It was co-funded by the European Commission under the Seventh Framework Programme. The project objective was "to improve the dissemination of evidence-based recommendations by building on the work of the GRADE Working Group to develop and evaluate methods that address the targeted dissemination of guidelines". Here are the key DECIDE tools developed or improved in the project:


GRADEpro - GRADE's software app and guideline development tool   

EtD - GRADE Evidence to Decision framework
iEtD - interactive Evidence to Decision tools
iSoF - interactive Summary of Findings table (interventions and test accuracy)
GRADE Database of Evidence Profiles, Summary of Findings Tables and Recommendations
Producing patient versions of guidelines - chapter 7 of the Guidelines International Network (G-I-N) Public Toolkit
Multilayered presentation formats for clinical practice guidelines
Electronic GRADE-based decision aid prototype
Guideline Development Checklist and toolkit
Watch our video to learn more about the DECIDE project:
Background
Healthcare decision makers face challenges in understanding guidelines, including the quality of the evidence upon which recommendations are made, which often is not clear.  Guidelines are also typically developed as a one-size-fits-all package. By developing and evaluating targeted dissemination strategies, DECIDE's aim was to increase the use of evidence-based interventions in a sustainable way and to reduce the use of interventions where benefits are uncertain.
Methods
GRADE is a systematic approach towards assessing and communicating the quality of evidence and the strength of recommendations. It has been developed to address the weaknesses of other grading systems and is now widely used internationally. The DECIDE consortium, a project initiated by and composed of members of the GRADE Working Group, further developed this approach ensuring effective dissemination of evidence-based recommendations targeted at the key stakeholders (healthcare professionals; policymakers and managers; patients and the general public) who determine what happens in clinical practice. We collected stakeholder input from advisory groups, consultations and user testing. This wase done across a wide range of health systems in Europe. The targeted dissemination strategies that were developed have been evaluated in randomized trials, refined and used and evaluated with real guidelines developed by the DECIDE partners and other guideline developers that we support.
Results
Dissemination strategies for recommendations that have been rigorously evaluated in diverse settings, support the transfer of research into practice, and are adapted to real-world healthcare systems.
Download the DECIDE final report. 
-----------------------------------------------------------------------------------------------------------------------------------------
DECIDE International Conference
02-04 June 2014, Royal College of Physicians of Edinburgh, Scotland
Please click here to visit our conference web page which contains videos, presentations, posters and more from the event.
If you have a query or would like further information, please contact us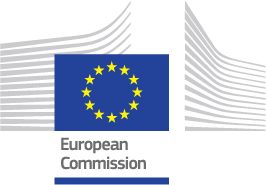 DECIDE products and the GRADE Working Group are supporting the European Commission Initiative on Breast Cancer (http://ecibc.jrc.ec.europa.eu/)