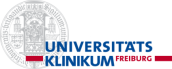 The Department of Medical Biometry and Statistics at the Institute of Medical Biometry and Medical Informatics, Freiburg, Germany is an integral part of the scientific community both within the University of Freiburg and the University Medical Center Freiburg. The department offers a stimulating environment for research on statistical methods in the context of clinical and epidemiological applications. It not only provides statistical services to the University Medical Center Freiburg and the Clinical Trials Centre, but also hosts the German Clinical Trials Register and the German Cochrane Centre producing and disseminating systematic reviews of health care interventions informing decision makers around Europe.
Collaborator's Profiles
Prof. Holger Schünemann M.D. Ph.D.
Visiting Professor at the University at Freiburg and a Full Professor of the Department of Clinical Epidemiology and Biostatistics at McMaster University.  He is a board certified internist and preventive medicine specialist. Currently co-chair of the GRADE working group and has extensive experience in guideline development with numerous organizations such as the World Health Organization (WHO), the American Thoracic Society (ATS), the American College of Chest Physicians (ACCP) and the World Allergy Organization. He has extensive experience in systematic review methodology and conduct as well as guideline implementation.

 

Joerg Meerpohl, MD
Board-qualified paediatrician and paediatric haematologist & oncologist. He has been working as a researcher at the German Cochrane Centre since 2007 and was appointed deputy director in 2011.
He has been leading a project funded by the German Cancer in Children Foundation on publication bias and is now coordinating an European Commission Framework Programme 7 multinational project on publication bias. Since 2008 he is an active member of the GRADE working group, and has run several GRADE workshops at national and international organisations / meetings and worked as GRADE methodology advisor with WHO and the Robert Koch Institute in Germany.

Prof. Gerd Antes, PhD
PhD in mathematics and statistics, works exclusively in the medical field and is the director of the German Cochrane Centre. One of the pioneers of the last 15 years of development and establishment of evidence-based medicine structures and processes in Germany. He founded the German Cochrane Centre 1998 in Freiburg and also started the German Clinical Trials Register in 2007.